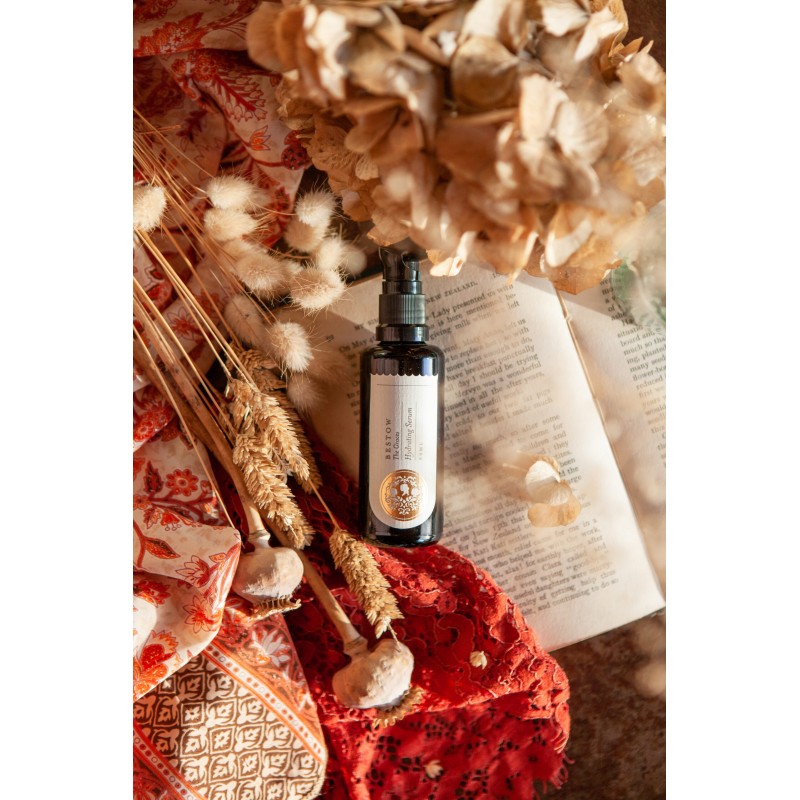  
Bestow The Graces Hydrating Serum
50ml
Bestow The Graces Hydrating Serum seals life-giving moisture into the skin. It features New Zealand native, Mamaku Fern gel and other hydrating plant extracts. It also contains a generous level of three types of hyaluronan to plump up skin and promote anti-ageing.
 "This hydrating serum will bring tired, thirsty skin back to life!"
~ Janine Tait, Bestow Founder.
MADE IN NZ | NO NASTIES | CRUELTY FREE | MADE FROM PLANTS
COURIER DELAYS
Expect minor to major delays with all couriers services over lockdown and from December.
50ml
The Graces Soothing Serum offers gentle plant therapy to calm, repair and strengthen sensitised skin. It features mamaku gel, kowhai flower extract, manuka honey and floral and herbal extracts. These soothing ingredients boost hydration and healing. They help the skin barrier to repair itself, resulting in soft, smooth clear skin. 
 "The Graces Soothing Serum brings much-needed relief to sensitised skin." 
 ~ Janine Tait, Founder of Bestow
MADE IN NZ | NO NASTIES | CRUELTY FREE | MADE FROM PLANTS
The Graces Hydrating Serum
This hydrating, skin bathing routine has the gentle power to transform your skin.
Say goodbye to dehydration and hello to soft, plump, skin with a natural glow.
Topical hydration stimulates enzyme action in the upper layers of the skin. Once these enzymes are activated, they revitalise dull skin and promote a natural radiance.
Who is it suitable for?
The Graces Hydrating Serum revitalises dehydrated skin. It is suitable for all ages and skin types. Most women have dehydrated skin without even realising it and have set their expectations for their skin too low. This serum will show you what your skin is capable of with hydration and optimal enzyme action. Soft, radiant skin will become your 'new normal'.
Common Signs of Dehydrated Skin:
Dull, lifeless looking skin.
Skin redness on cheeks, nose or forehead.
Tight, dry skin with a rough texture.
Pronounced fine lines and wrinkles.
The skin benefits of using The Graces Hydrating Serum
Hydrates the upper layers of the skin.
Stimulates enzyme action to revitalise lack-lustre skin.
Seals moisture into the skin for lasting suppleness.
Plumps out fine lines and softens wrinkles, naturally.
Promotes a natural, luminous glow.
How to use The Graces Hydrating Serum:
Apply one pump of The Graces Hydrating Serum under your moisturiser morning and evening. For best results, follow The Graces Skin Hydrating Routine.
Hydrating Serum Ingredients:
Aqua, rosa centifolia (rosewater), lavandula angustifolia, (lavender water), aloe barbadensis (aloe vera), cyathea medullaris (mamaku fern), vegetable  glycerine, sophora microphylla (kowhai), althaea officials (marshmallow root), camellia sinensis (green tea), active manuka honey, xanthan gum, bio sodium hyaluronate (hyaluronic acid), undaria pinnatifido (seaweed extract), benzyl alcohol and dedyroacetic acid (ecocert organics approved preservative), soy lecithin.
You might also like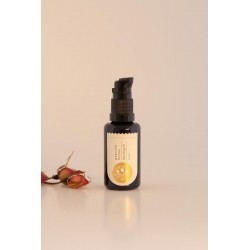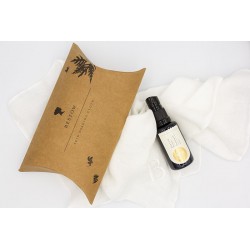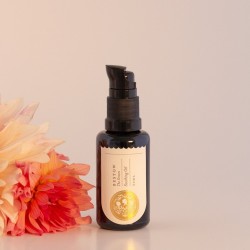 16 other products in the same category: